photo by: Chad Lawhorn/Journal-World photo
Shareable appetizers such as trash-can nachos, buffalo chicken salad, wings and chicken and waffles are just a few of the offerings you'll find at Ace's Sports Hangar, now open at CityLine in Richardson.
The 2,500-square-foot location at 1250 State St. features large garage doors that open to a spacious patio where customers can watch sports, play trivia and sing karaoke.
The sports bar is open daily from 11 a.m. to 2 a.m.
Events are held throughout the week, including karaoke every Tuesday from 6:30 to 10:30 p.m., Thursday night football with drink discounts and $4 mimosas every Saturday and Sunday
…
Read more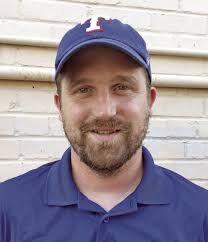 Do you remember when your mom used to tell you not to have a snack or it will ruin your appetite for dinner?
Actually, let me circle back around to that but first point out that fall is here. Time seems to go by faster every year. To some, that's a good thing, for others, not so much.
Sure, I wouldn't mind a tad bit more time for summer but overall, I'm pumped for the fall because it means we're that much closer to another football season and hopefully a normal one at that.
I've said several times in my
…
Read more